Building and Managing Your Wealth
Investment Services from FSB Investment Center
It's your future. Let us help you plan for it.
The knowledgeable experts at FSB Investment Center listen to your concerns and help you build a plan customized to your specific needs. It's all about value-added service focused on assisting you on the road to financial wellbeing.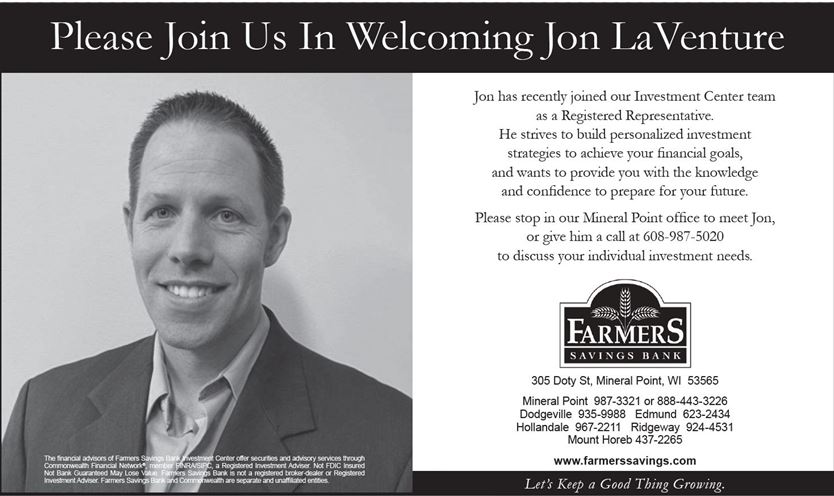 Life Insurance- Peace of Mind for Now and Down the Road
When was the last time you had a comprehensive review of your life insurance needs? As your life changes –
Hometown Banking
That Meets Your Needs
marriage, the birth of a child, etc. – so do your specific life insurance needs. Having the right life insurance policy provides peace of mind knowing that those who depend on you will be taken care of.
Jason Reynolds, our independent life insurance specialist can help you identify your exact needs. He is able to shop the insurance marketplace to find the coverage best suited for you at a right price point.
Make your appointment today!
Investment Center
305 Doty St. Mineral Point WI 53565
608-987-3321 or 888-443-3226
www.fsbinvest.net
Appointments available in:
Mineral Point
Dodgeville
Mount Horeb