Personal Financial Education
Tips for Back to School Savings
Summer may be in full swing, but fall will be here before you know it. That means back to school shopping is on its way. Have you budgeted for school supplies and new clothes yet? The average family will spend an estimated $673 on back to school expenses, according to a recent survey from the National Retail Federation. However, creating a strategic budget and planning ahead can help you keep your family's costs down. Here are a few simple tips to help you stick to your budget during this year's trip through the "back to school" aisles.
Make a list (or get one from the school) and stick to it. Just like having a list for grocery shopping can prevent buying items you don't need, starting your back to school shopping trip with a complete list of items your child needs for the upcoming school year will save you time and money. A related tip: Take inventory of what you already have. Once you have your shopping list, check off any items you already have around the house. Notebooks, pens and pencils, and scissors are examples of items you don't need to purchase every year. This tip also applies to clothing. Basics never go out of style, so you don't need to buy your child a whole new wardrobe every year. When you do need to get them new clothes, buy sizes they can grow into.
Shop Smart. Sometimes quality trumps price. One example: backpacks. Spending a bit more upfront to purchase a good backpack will save you money in the long run, because the higher-quality item will last for years, whereas a cheaper one may need to be replaced in a matter of months. Clothes and shoes are on the other end of the spectrum, however. Children outgrow clothing so fast it doesn't make sense to spend extra money on brand names.
Start looking for sales and coupons early. Going back to school shopping last minute is a sure-fire way to spend more than you need to. Start going through that pile of "junk mail" flyers you get every week for school supplies you'll need. Spreading out the shopping over several weeks not only makes it easier on your budget, but is a good way to make sure you buy as many items as you can while they're on sale, rather than getting everything in one giant trip and only buying a few discounted items.
Finally, use this opportunity to teach your kids about personal finance topics such as budgeting and price comparing. Give teens a set budget for their items, and then go through their list with them to separate the "wants" from the "needs" before shopping. Have younger children participate by decorating plain binders, folders and notebooks (which are cheaper than character-decorated items) to personalize them.
Financial Tips for College Students
With college move-in days right around the corner, students living away from home for the first time may need to brush up on some financial dos and don'ts as they prepare for the college experience. Here are some basic reminders on how to avoid financial pitfalls during the transition from high school to college.
Create a budget before you leave home.
Before you get to campus, establish what your income will be each month, whether that's from a work-study stipend, part time job, etc. Then, subtract all your debts, including what you'll need to spend on housing, food, gas (if you're driving), and loan payments. Once you have a good idea of how much you can spend each month, set aside a portion of that for an emergency fund. Be sure to update and adjust your budget monthly according to your actual spending. Your budget won't help you control your spending if you set aside $100 per month for groceries but regularly spend $200. Set yourself up for success with a realistic monthly budget based on your actual spending habits.
Look for student perks.
Take advantage of your status as a student! Many restaurants and stores have special discounts for students with a college ID. Leverage these extra opportunities to save money. Renting your textbooks or buying them used can also save you hundreds, and many booksellers offer discounts for college students. Most college and university campuses also offer free or inexpensive entertainment options, too. Look around and see what you can find to keep your monthly expenses down.
Use credit cards wisely.
Credit cards aren't evil and they don't automatically trap the people that use them under a mountain of debt. In fact, it's a good idea for students to use a credit card regularly in order to help build a credit history. Without that evidence of on-time payments and available credit on their credit report, students may have a difficult time renting once they leave student housing. Many credit cards also offer tech-friendly budgeting tools that can help college students keep track of their spending. However, using credit cards is only works in your favor if you pay off the full balance each month and never use the credit card to buy something you couldn't buy that same day with cash. That approach will keep you from using credit to live beyond your means, while still helping you establish a good credit score.
Finally, make sure you protect yourself against fraud. Keep your online banking information secret and monitor your accounts frequently. One convenient way for college students to monitor their accounts, which are often at a financial institution in a different city from where they're attending school, is to use online bank statements and mobile banking alerts. Ask your local banker for more information about these products and services.
Identity Theft Protection
If your identity is stolen, go to http://www.ftc.gov/idtheft and fill out the form to make a report, or Phone # 1-800-422-7128.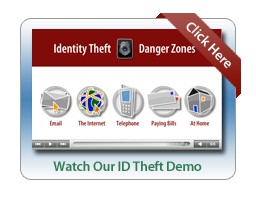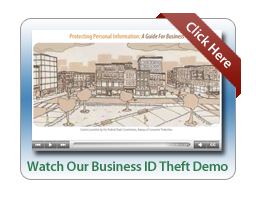 Know your Credit Score
You can now receive a free credit report from all three credit bureaus once a year. Go to https://www.annualcreditreport.com to get your report and check it for accuracy.
Get to Know Your Credit Score - five factors are analyzed when calculating your credit score.
Family Budgeting
This day in age all families can benefit from a family budget. Download and print this handy worksheet. (PDF format)
Common Money Mistakes Everyone Makes - and how to avoid them.
Savings tips for Children - Good money management skills start early.
How Is FDIC Working for You
FDIC Calculator - Caluclate your FDIC Coverage.
VIEW our online demo on FDIC!
Helpful Tools