Guiding the Bank on the Path to Success
Every organization requires a core group that exemplifies the values of the organization. For Farmers Savings Bank, that group is our Board of Directors and Officers. Supported by the passion and commitment of all our high-performing team members, our Directors and Officers ensure we stay focused on how we can best serve the needs of our customers and communities.
Farmers Savings Bank Board of Directors
Joseph L Witmer, Chairman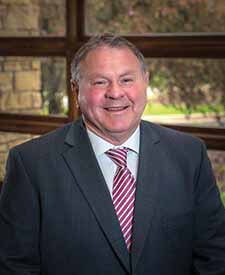 Lowell Thronson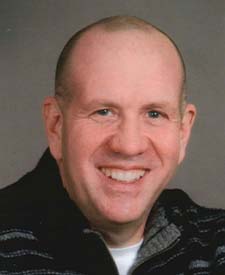 David Aschliman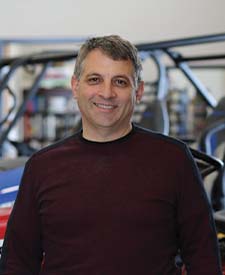 Gerry Ayers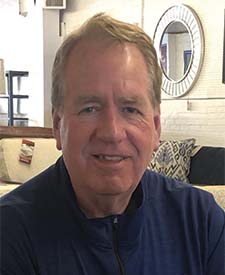 Daniel Ivey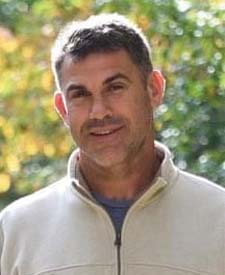 Laura Tisch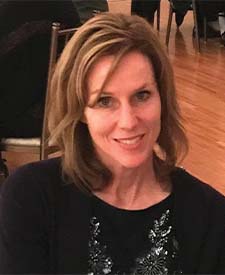 Matthew Angel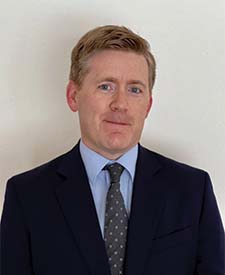 Matthew Staver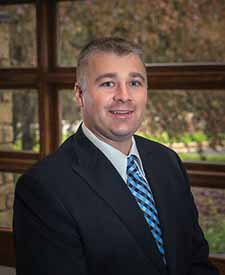 Andrew Fitzgerald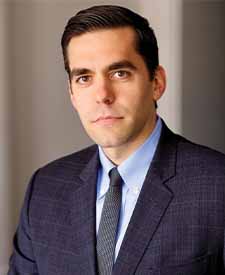 Dodgeville

Matthew J. Staver

President/Chief Operations Officer

NMLS: 608943 Location: Dodgeville Division: Senior Management Team Phone: (608) 935-9988 Contact meSecurely Send Documents

Agricultural, Commercial, Small Business and Consumer Loans

Matt has been assisting Farmers Savings Bank customers since March of 2012. In addition to his time with Farmers Savings Bank, Matt has over a decade of banking experience in southwest Wisconsin.

Matt specializes in commercial, agricultural, real estate and consumer lending. He takes great pride in establishing long term relationships and working diligently to meet his customer's needs.

Matt graduated from Edgewood College with a B.S. in Business Management. Matt and his family reside in Dodgeville.

Contact Matt today to see how Farmers Savings Bank can help you!

Patrick W. Forsyth

Sr. Vice President/Loan Officer

NMLS: 509573 Location: Dodgeville Division: Senior Management Team Phone: (608) 935-9988 Contact meSecurely Send Documents

Consumer, Home Mortgage, Small Business, Commercial

Pat began his career as a credit analyst. Over the years he has expanded his knowledge of lending. He is experienced and comfortable with his ability to use all the different angles of lending in order to help his customers with their wide variety of loan needs.

Pat believes strongly in working with his customers to make sure their lending needs are met. His knowledge is always available to you.

Stop in our Dodgeville location to meet Pat, his door is always open!

Mineral Point

Joseph L. Witmer

Chairman of the Board & CEO

NMLS: 446745 Location: Mineral Point Division: Senior Management Team Phone: (608) 987-3321 Contact meSecurely Send Documents

Joe began employment with Farmers Savings Bank in April 2013 as Senior Vice President and Chief Credit Officer. Joe was promoted to President in January 2015. On January 21, 2020 Joe was promoted to Chairman of the Board & Chief Executive Officer. Prior to joining Farmers Savings Bank, Joe was employed at Mound City Bank, Platteville, WI, over a 28 year career, serving most recently as Senior Vice President Lending Services. Joe started his banking career at Farm Credit Services in West Bend, Wisconsin.

Joe has been very active in community affairs, having leadership roles with the following organizations: Mineral Point Chamber of Commerce Board Member, Member of the Economic Development Committee, Member of the Mineral Point Tourism Commission, Mineral Point Lions Club, Shake Rag Alley Board Member, Memorial Pendarvis Endowment Trust Board Member, Iowa County Revolving Loan Fund Board Member, The Village of Blue Mounds Plan Commission/Economic Development Committee, Blue Mounds Community Boosters, Inc., City of Platteville (City Council, Plan Commission, Board of Appeals, and Community Development Board), Boys Head Varsity Soccer Coach Platteville High School, Southwest Wisconsin Community Leadership Alliance, Badger State Games Regional Soccer Coordinator, United Methodist Church of Platteville, Southwest Health Center, Platteville Area Industrial Development Corporation, and the Advisory Board Continuing Education-University of Wisconsin-Platteville. Joe was the recipient of the "Community Service Award" from the Platteville Area Chamber of Commerce in 2001.

Joe is a graduate of the University of Wisconsin – Platteville in 1979 (Accounting/Business Administration), Joe has served as Director/Instructor for the Wisconsin Bankers Association. In 1995, Joe completed the Graduate School of Banking, Madison, WI. Joe also completed the Graduate School of Banking Senior Management Program in 2002, the Graduate School of Banking Financial Manager Program in 2006, and the Graduate School of Banking Senior Management Program in 2007.

Joe is looking forward to working with customers in the Farmers Savings Bank service area and is committed to be involved in the communities we serve. Joe has an extensive background in community banking and remains committed to serving you. Contact Joe today to see how Farmers Savings Bank can help you!

Vice President / Loan Officer

I have been lucky to spend my banking career at Farmers Savings Bank. The small community bank structure allows me to get to know my customers and their needs. Rules and regulations are always going to be prevalent, but we always have room to apply "common sense" lending.

I have a personal belief that everyone should find a way to "give back to their communities". This can be done through monetary donations or service related activities. I am a past member of the Barneveld School Board. When I am in a creative mood or just want some quiet time, I like to hibernate in my sewing room to start or finish a quilting project.

Today may not be the day that you can commit to any type of organization or activity. But, there is one thing that you can consider without any time or money commitment, please consider becoming an organ donor. Your online registrations at www.yesiwillwisconsin.com will secure your wishes to help someone waiting for an organ.

Residential Home Mortgages, Business and Consumer Loans

Cherie has over 32 years in banking experience. With Cherie as your lender you can take comfort in knowing that you are being looked after. With her wide range of banking knowledge, Cherie will show you how Farmers Savings Bank can help you with all your lending needs.

Not only will she be your lifelong banker, but your lifelong friend. Give her a call today to start your relationship.

I joined Farmers Savings Bank in 2016 in our Bookkeeping Department. Since then, I have added many hats, ensuring that I keep a busy pace. My favorite part of my job is being able to help members of our community protect and grow their financial well-being.

I received my BA from Simpson College in 2010 and moved to the area in 2011. In my spare time, I volunteer at Shake Rag Alley Center for the Arts as an active board member. You may also see me working the concessions at the Mineral Point Opera House from time to time or helping out at the Longbranch Gallery, also in Mineral Point. I'll also never turn down a good gardening project.

I feel fortunate to work with the great staff at Farmers Savings Bank. Our knowledgeable team truly cares about doing what's right for our customers, and it feels good working for a bank that keeps our customers' best interests at heart.

Andrea has almost two decades of banking experience, starting out as a teller, and is committed to offering the best customer service possible. She graduated from UW – Madison, and holds a Bachelor of Science degree in Consumer Science and Retail Business Management. In 2015, she completed the Graduate School of Banking – Human Resource Management School.

Andrea is very active in her community. She enjoys volunteering at her church, as well as with her children's activities. She is dedicated in giving back to the hometown in which she grew up in, and making it a great place to raise her family.

Contact Andrea with any of your banking questions. She would love to help you experience what a community bank can do for you!

Kimberly started with Farmers Savings Bank as a Student Apprentice in 1998. While gaining knowledge of the banking industry Kimberly attended SWTC and received an Associate degree in Business Administration/Finance. Working full-time since 2002 Kimberly has worked in all departments of the bank and received many certificates in Information Technology, Information Security, Business Continuity, and Operations.

Kimberly became an Asst Cashier/IT Officer in 2013.

Jason Reynolds

Investment Division Officer

Location: Mineral Point Division: Investments Phone: (608) 987-3321 Contact me

Growing up in a small town helped teach me the meaning and power of these words. Working in and servicing clients in the communities that Farmers Savings Bank is located continues, for me, the need to always honor these words and what they stand for: Neighbors helping neighbors.

I bring 28 years of insurance and financial services experience to the Farmers Savings Bank Investment Center. My greatest professional enjoyment comes from helping clients grow and protect their wealth through the Basket ProcessTM designed to guide them in their personal flow of money. My clients' dreams and goals are what drive my every thought in their personal investment process.

As a FINRA Series 7 and 65 securities registered advisor with Commonwealth Financial Network®, one of my top concerns is to continually upgrade my education to make sure I am giving you, my client, the best possible advice for all of your insurance and investment needs.

I specialize in 401(k) rollovers, retirement and investment planning, life insurance, and long-term care/estate planning needs.

The greatest compliment my clients give me is a referral for me to speak with their friends and family.

I enjoy a wonderful family life near Stoughton, Wisconsin, with my wife and two sons. As a family, we enjoy most outdoor activities, including camping, hunting, fishing, cross-country skiing, snowshoeing, bicycling, and hiking with our yellow lab. I also enjoy helping out with my sons' Boy Scout troop and cheering them on in their sports activities.

A few of my passions are pheasant hunting in SW Wisconsin and South Dakota, deer hunting, spending time at our family's cabin, and completing the American Birkebeiner (26 years and counting).

Securities and advisory services offered through Commonwealth Financial Network®, member FINRA/SIPC, a Registered Investment Adviser.

305 Doty St Mineral Point, WI, 53565
(608)987-3321

Consumer, Home Mortgage, Ag and Commercial Loans

Ashley has nearly a decade of banking experience and is dedicated to helping the customer with all their banking needs. She will work alongside you to help figure out the best available options for you.

Ashley not only works at the bank, she helps her husband on the farm during her free time. She's also an active volunteer during the Iowa County Fair. She enjoys helping local youth create memories that will last a lifetime. She also takes part in many other community activities being a member of the Mineral Point Kiwanis Club.

Ashley is excited to be working in her hometown with the hometown crowd, along with the fresh new faces of the community.

Call Ashley today to see how she can help you accomplish your banking goals.

Mount Horeb

L. Dale Hatfield

Sr. Vice President/Chief Credit Officer/Mt Horeb Branch Manager

NMLS: 509571 Location: Mount Horeb Division: Senior Management Team Phone: (608) 437-2265 Contact meSecurely Send Documents

Commercial Real Estate, Commercial & Industrial, Ag and Consumer Loans

Dale has worked in the Dane and Iowa County markets as a banker for nearly 20 years, and has extensive experience including commercial real estate and development, company acquisitions and C&I lending. His clientele includes small local business to multi-million dollar corporations. Dale is dedicated to assisting you with all of your business needs while guaranteeing quality customer service.

Dale is very active in the Mount Horeb community and current serves on the Mount Horeb Area Economic Development Corporation Executive Board of Directors.

Contact Dale today to learn more about innovative banking solutions customized to your business.

Residential Mortgage Loans

Andy has been a residential lender since 1999. He is dedicated to finding the best loan product to suit your needs. He believes that customer service is the most important part of the mortgage process.

Andy is active in the Mount Horeb community through the school district and the recreation department. He actively volunteers his time to helping the youth community stay active in sports and other community activities.

Contact Andy today to find the best mortgage to fit your needs!